Organic green pepper in brine
80.058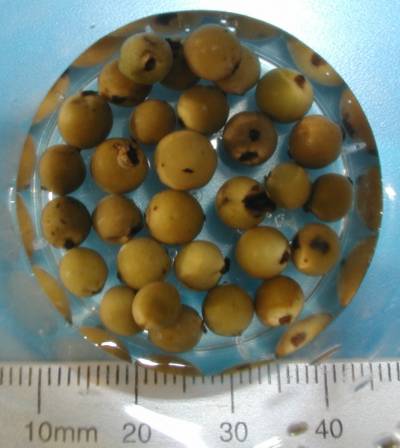 Organic green pepper in brine
80.058
Fresh green peppercorns, from controlled organic farming, are freed from stalks, flowers and black grains and placed in brine. (Ingredients: organic green pepper, drinking water, table salt, organic vinegar)
Green pepper is harvested from the pepper bush in the immature state and still freshly pickled. The pepper plant is the same from which black or white pepper comes, only the harvest time is different. In brine, also called decoction, the mild spicy flavor is optimally preserved. The color and fresh smell are also preserved in this way. Organic green pepper in brine is excellent in sauces or in cheese because it is very soft through the pickling and can be consumed without problems.
Benefits
brings pepper taste as freshly harvested into your recipe
---
Fields of Application
cheese spreads spicy specialities
---
Packaging
30 kg gross PE canister, 18 kg drained weight net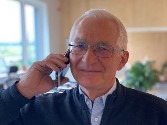 Fragen zum Produkt?
Wir stehen Ihnen gerne zur Verfügung.
Application
Organic pepper green in brine for direct marketers
The ingredients are fresh green pepper, water, salt and a little vinegar. Immediate pickling in brine prevents fermentation (as with other types of pepper).
How to use organic green pepper in brine?
Steaks, poultry, fish, cheese, hot and cold sauces, even desserts with strawberries or pineapple refine the green berry with its fresh, slightly spicy taste. Since the slight spiciness is rather perceived as pleasant, you can quietly use a little more of it. The whole peppercorns are usually processed or cooked as a whole. The vast majority of spices can be combined with green pepper, but it is especially often used for cheese and recipes of Thai cuisine. Spices, like our pepper in general, are called universal spices because they are considered pleasant in all possible combinations. Spices and herbs with which green pepper harmonizes particularly well are: fennel, ginger, bay leaf, cinnamon or lemongrass.
What makes organic green pepper in brine?
Green pepper is best used for recipes in which only a mild pepper flavor is required.
Things to know about organic pepper:
The pepper plant (Piper nigrum) is a climbing shrub that grows up trees. The shrub can grow up to 10 meters high and was originally found in the southwest of India. Today, the largest growing areas are in India, Malaysia, Indonesia, Vietnam, Brazil, Cameroon and Cambodia.
Generally, a distinction is made between four pepper varieties. Black, white, green and red pepper. These are available from us whole, ground, grinded, variegated and in brine. The grains all come from the same plant, the color is influenced by the time of harvest and processing methods. Green pepper is harvested unripe and immediately pickled. Black pepper is also harvested unripe and fermented. For white pepper, the fully ripe red berries are soaked in water until the skin separates and dried in the sun. If you pick the berries at full maturity you get the red pepper, this contains the most flavor but is unfortunately more perishable.
In addition, there is pink pepper (organic pepper red pink grains). This is the fruit of the Brazilian pepper tree (Schinus terebinthifolius). This is the only type of "pepper" that is not harvested from the pepper plant and thus botanically is not a real pepper.