Organic gelatine powder
90.055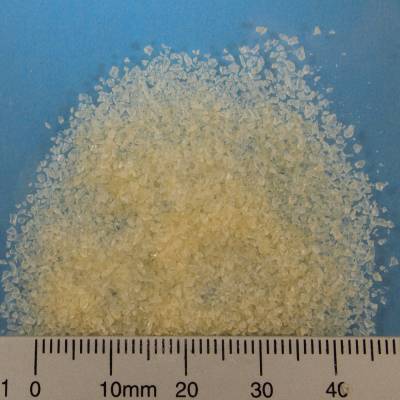 Organic gelatine powder
90.055
"Organic Gelatine Powder" is produced by gentle extraction of pork rind from controlled organic farming - origin EU.
With only 10g of "gelatine powder" you can achieve 500 ml liquid binding. This is produced from animal raw materials containing collagen (e.g. skin and bones). Collagen is mainly found in skin and connective tissue and is converted into gelatin by denaturation. Gelatin can be used to gel, thicken, stabilize, form foam and bind water. These diverse effects are highly valued by a wide variety of industries (e.g.: meat, fish, confectionery and baking industries).
If you are looking for vegan alternatives to this product, our staff will be happy to advise you, see also https://www.bioservice.at/en/category/organic-thickener/!
Benefits
Thickening, consistency, binding
extra bright and clear quality, neutral smell
easy handling due to free-flowing "crystal quality"
---
Fields of Application
Brawn jelly pressed sausage creams diet and light foods specialities
---
Packaging
25 kg paper bag with PE inner bag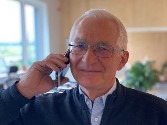 Fragen zum Produkt?
Wir stehen Ihnen gerne zur Verfügung.
Application
Production and Application
Where is organic gelatine used?
Bakers and confectioners use 100% organic pork gelatine to bake cakes and pies, butchers and butchers use it to produce pressed sausage, aspic and aspic. Dairy, confectionery, meat and fish products also contain gelatine.
How to use organic pork gelatine correctly as a processor? What are its advantages?
Buying organic gelatin powder in bulk offers many advantages. The biggest benefit is the precise dosing ability of the free-flowing powder. The gelling power of powder gelatin is no different from sheet gelatin.
What does it mean to express gelatine?
When using leaf gelatin, soak the leaves in cold water for about 5 minutes (let them swell). Then take the leaves out of the water and squeeze them gently. The gelatin dissolves into the water and is ready for further processing according to the recipe. Our powder, on the other hand, can be dissolved directly in water without this intermediate step.
What is in gelatine? What is gelatine?
Organic gelatine is a natural and healthy food. Gelatine contains 9 of the 10 essential amino acids, contains no fat and no carbohydrates and is therefore easily digestible and considered a very valuable food. Gelatin consists of about 84% of high quality protein, water and mineral salts. The calorie content is 338.0 kcal.
Is gelatine allowed as a vegetarian?
No, it is neither vegetarian nor vegan. If you are looking for vegetable alternatives for your recipes, our staff will be happy to advise you. You can also take a look at our vegetable thickeners in advance under the heading Thickening.
https://www.bioservice.at/en/category/organic-thickener/
We will be happy to advise you on the subject of Halal and Kosher certification!
What does organic gelatine powder do?
Organic Gelatine Powder swells in water and dissolves in water at temperatures above 50°C. When the suspension cools down, a gel/jelly is formed. This process is reversible, i.e. when this gel is heated it becomes liquid again.
Interesting facts about organic gelatine powder:
Gelatin is also used in the pharmaceutical industry as a blood substitute, as a tableting aid, for vitamin embedding and in the production of capsules. Likewise, cosmetics often contain gelatin. The coating of X-ray and color films is an important application outside the food industry. Gelatine brands known from the food retail trade include Gelatine fix from Dr. Oetker. The gelling power of gelatine is extremely high and is expressed in the unit Bloom.