Organic lemon juice concentrate
70.085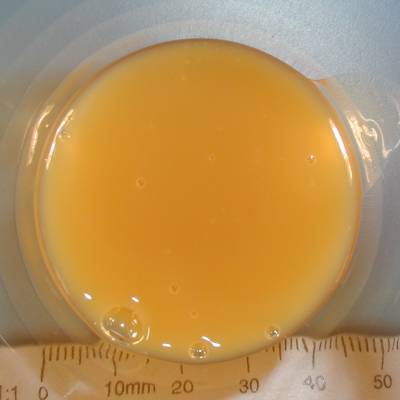 Organic lemon juice concentrate
70.085
Lemon juice concentrate from controlled organic farming is a 100% pure, slightly yellow, naturally cloudy, viscous concentrate (without added sugar, preservatives, alcohol, acids, artificial or nature-identical flavourings).
From 18 kg of lemons, 6 litres of juice and from this, approx. 1 kg of concentrate are obtained.
During the production process, freshly squeezed organic lemon juice is thickened under vacuum, thus removing water. Due to the gentle vacuum thickening, the ingredients and properties are optimally preserved. After adding water, the concentrate can be used like freshly squeezed lemon juice. For 1 liter of lemon juice you need approx. 172g lemon juice concentrate.
Benefits
simple and immediately available organic lemon juice
better colour retention of the formulation
---
Fields of Application
Jam drinks bakery products spreads ice cream spicy specialities
---
Packaging
23 kg aseptic bag in box (BIB)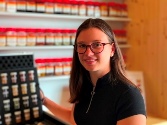 Fragen zum Produkt?
Wir stehen Ihnen gerne zur Verfügung.
Application
Production and Application
Interesting facts about organic lemon juice concentrate cloudy:
Possible applications are baked goods (cakes, pastries), spreads and beverages. BIO lemon juice concentrate can also be used for cleaning. The naturally contained citric acid helps against lime is often appreciated in all-purpose cleaners. Our BIO lemon juice concentrate is also suitable for allergy sufferers because no additives are used.
If you want to use smaller amounts of the concentrate again and again, it is recommended to bottle the concentrate and freeze it if necessary. Thus, our organic lemon juice is always available and very long shelf life. Lemons are among the fruits low in histamine. Re-diluted lemon juice contains a lot of vitamin C and therefore you can drink it pure.
What makes organic lemon juice concentrate cloudy?
Due to the high phenolic content of lemon juice, "phenolic browning" occurs during progressive storage, and at the same time the viscosity increases. However, this is not a microbiological spoilage! After opening the original package, you can freeze the rest. Shelf life is up to 2 years.
How to use organic lemon juice concentrate cloudy?
In application the diluted concentrate can be used like lemon juice. After adding water, 1 kg of concentrate yields approx. 5.8 liters of juice, i.e. the mixing ratio is approx. 1:6.