Organic lemon peel oil
90.027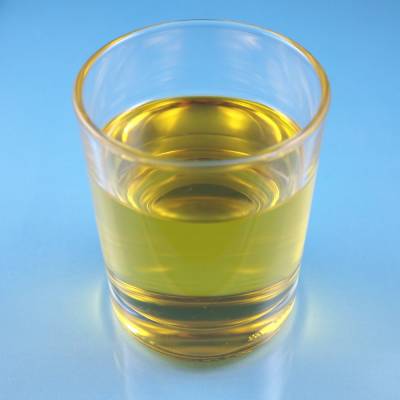 Organic lemon peel oil
90.027
This very aromatic yellowish essential oil is obtained by mechanical pressing from the skins of selected organic lemons from organic farming. Organic lemon peel oil contains the flavor and aroma components of lemon. To produce one liter of lemon peel oil, you need about 200 kg of fresh peels. This cold-pressed oil is extremely intense and can be used universally in recipes to introduce lemon flavor. Among other things, it is also used as a fragrance.
Benefits
Aroma, scent, taste
highly concentrated pure essential oil from the shell
also advantageous as a fragrant and well-dissolving cleaning agent
---
Fields of Application
bakery products spreads ice cream biscuits jam tea mix chocolate specialities
---
Packaging
5 kg aluminium can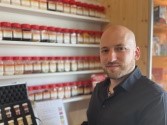 Fragen zum Produkt?
Wir stehen Ihnen gerne zur Verfügung.
Application
Organic lemon peel oil citrus limon zeste
The lemon tree grows 3 to 5 meters tall and belongs to the rue family. The year-round white flowering tree originates from the north of India. Lemons are now cultivated in South America, Australia, Oceania and around the Mediterranean. Lemon oil is an excellent antiseptic. The beneficial oil is also effective against nausea, flatulence and strengthens the venous system. The oil stimulates circulation and is also said to have an effect against "heavy/tired legs" and spider veins. For direct / pure consumption, the 100% are pure lemon peel oils is not suitable, the easiest way to take is to add a few drops in a glass of water and drink. This pure organic essential oil of lemon is suitable for baking, hair care products, tea and many other products. The manufacturing process guarantees the best possible preservation of natural ingredients and a high vitamin content.
How is organic lemon oil obtained?
When you buy lemon peel oil it is especially important to pay attention to controlled organic quality because in conventional lemons very many harmful substances are concentrated on the peel. The peels of lemons contain a lot of essential oils. These are best obtained by cold pressing. That is why the vitamin content and bioflavonoid content is very high. The latter are strong antioxidants and contribute to protection against free radicals. The essential oil is cold pressed from organic lemon peels. Lemon oil consists mainly of the cyclic hydrocarbon limonene (about 80 %) and the aldehydes citral B (about 3-5 %) and citronellal. The citral contained is mainly responsible for the characteristic odor.
How does lemon oil work?
Since lemon oil not only excites people with its essential substances in food and beverages, it is also used as a fragrance in cosmetics and for room ventilation. The effects on humans are extremely versatile, such as: antipyretic, hemostatic, anti-inflammatory, diuretic and many more.
Use of lemon oil by processors
The fresh aroma of lemon gives an incomparable flavor to countless pastries and other baked goods. It is also used in the preparation of sauces, cookies, desserts, dressings, fish and various varieties of cakes. In addition to its use in organic foods, it is also often used in cosmetics and personal care products. Lemon oil also has a very high fat dissolving power. Thus, it is also suitable for various detergents and cleaning products. With its fresh and fruity scent, lemon essential oil is used in many perfumes and diffusion blends. Due to its fat dissolving power, it is also used in detergents.