organic almond kernels whole, unpeeled
70.045
organic almond kernels whole, unpeeled
70.045
Almond fruits ("nuts") from organic farming are opened, the rock-hard shells are removed, the kernels are cleaned. The brownish skin remains on the "unpeeled" kernel.
Benefits
Nutritional value, taste
gluten-free
---
Fields of Application
Baked goods almond milk muesli specialities
---
Packaging
25 kg bags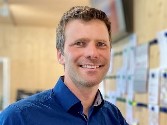 Fragen zum Produkt?
Wir stehen Ihnen gerne zur Verfügung.