Organic hazelnut puree (butter)
70.098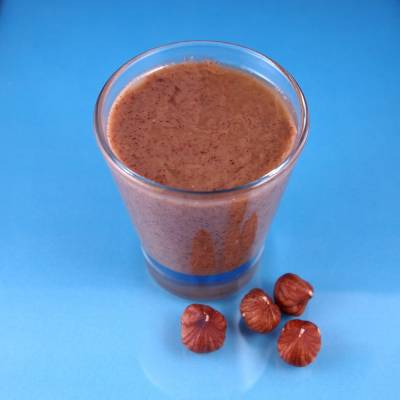 Organic hazelnut puree (butter)
70.098
Hazelnuts from organic farming are freshly roasted, brushed, finely ground ("vermust") and filled with their skins. As the product does not contain any additives such as emulsifiers or binders, oil can be deposited on the surface during longer storage or at higher temperatures. In this case the product should be stirred before use. The consistency depends on the temperature.
Benefits
100% pure hazelnut
brings intense flavour
more intense then hazelnut powder
---
Fields of Application
fillings creams honey biscuits specialities ice cream
---
Packaging
10 kg bucket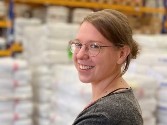 Fragen zum Produkt?
Wir stehen Ihnen gerne zur Verfügung.
Application
Organic hazelnut puree for specialty producers
Our hazelnut paste is already used very successfully for organic honey products, the combination of both products reminds in taste very strongly of Nutella. For recipes for baking it is also excellent. Since this hazelnut puree is made without additives and only hazelnuts are used for it, as already mentioned, oil separates on the surface during prolonged storage. This is not a reduction in quality. Simply stir before the next use. Another note on consistency, it is temperature dependent.
Where is organic hazelnut butter used by processors?
Fillings, creams, honey, cookies, specialties, ice cream, honey mixtures, yogurt, refining toppings, smoothie, hazelnut cream, baking or pastries (cakes, macaroons, cookies, muffins), spreads, dips, sauces, dressings, milkshakes and cereals.
How is organic hazelnut puree used?
Our organic hazelnut puree can also be used in a homemade hazelnut yogurt, simply sweeten a little, e.g. with organic honey and you're done.
It is also very suitable for baking and ice cream recipes. The genuine, delicious taste of freshly roasted hazelnuts will immediately convince your customers.
Interesting facts about hazelnuts:
Hazelnuts contain many B vitamins, vitamin E, valuable minerals, trace elements (including calcium, phosphorus, iron, zinc, copper) and unsaturated fatty acids. Due to these diverse ingredients, this nut is very healthy.