Organic cacao mix instant
90.006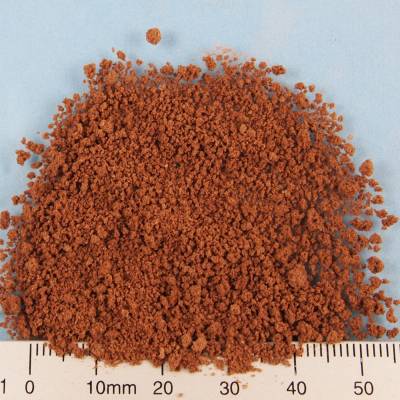 Organic cacao mix instant
90.006
The "Organic Cocoa Mix Instant" is a gently agglomerated ready-mix for the simple production of organic drinking cocoa. It was specially developed to combine real cocoa flavor and excellent solubility. With our organic instant blend, the production of organic school milk cocoa is quick and easy. The high cocoa content of about 25% ensures the real round cocoa taste. The finished drinking cocoa has a sugar content of 3.49% and complies with current food regulations (AMA, Cocoa Codex, etc.).
Benefits
excellent solubility -> easy production
tastes like "clear, real" cacao (no flavours/emulsifiers)
---
Fields of Application
special drinks ice cream confectionery
---
Packaging
20 kg cardboard box, 480 kg/palette (4 layers of 6 boxes each = 24 boxes/palette)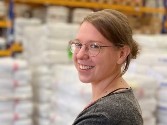 Fragen zum Produkt?
Wir stehen Ihnen gerne zur Verfügung.
Application
Application and interesting Facts
Can the instant organic cocoa mix be used for school milk?
Yes, the instant powder has a very good solubility in warm as well as cold milk and can be processed very easily and quickly. The sugar content is reduced annually and is fixed at 3.5% in 2023 according to the AgrarMarkt Austria data sheet. If you use our BIO cocoa blend, you only need to work according to our preparation suggestion and you do not have to change anything in the recipe until 2023!
School milk: permitted sugar content Source
https://www.ama.at/getattachment/3645dce1-223a-4564-b6c7-8a6d92638dc9/SOSM_MERKBLATT_v06_ab_2020_07.pdf
How to use organic cocoa mix instant?
Preparation suggestion:
Stir 507 g of powder into 10 liters of warm or cold milk (about 5% per liter of milk).
-> children in schools will enjoy the full, natural taste of this organic school milk!
What is contained in Organic Cocoa Blend Instant?
List of ingredients of organic cocoa mix before preparation:
Organic sugar (74.4%), low-fat organic cocoa (25.6%).
Ingredient list of organic cocoa drink after preparation with milk:
organic milk, organic sugar (3.49 %), low-fat organic cocoa (1.2 %).
Facts about organic cocoa:
Mostly cocoa is grown by small farmers as this form of cultivation provides the best conditions for healthy plants and a good harvest. Organic cocoa from 100% controlled organic farming is thus a sensible alternative to conventionally produced cocoa.
Cocoa, just like cinnamon, was used as a means of payment by the peoples of Central America and has been used since about 1500 BC. With the discovery of America, cocoa also found its way to Europe.
The cocoa bean is the seed of the cocoa fruit and grows around the equator. West Africa produces about 75 percent of the world's crop followed by South and Central America and the Caribbean. The cacao tree depends on a healthy ecosystem and thrives best in shade under large trees. In monocultures, heavy fertilization is required for the cacao tree to thrive and produce many fruits.