Organic apple juice concentrate (syrup)
90.010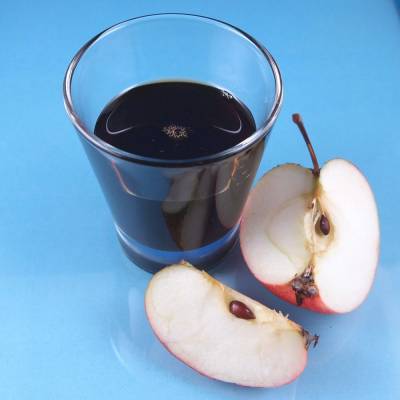 Organic apple juice concentrate (syrup)
90.010
Selected apples of different sweet varieties from controlled organic agriculture are pressed and the juice is gently concentrated under vacuum to this "organic apple concentrate". As this organic thick juice is carefully thickened under vacuum or concentrated, its properties (taste & colour) are optimally preserved. Due to the high sweetening power of this apple juice concentrate, it is very successfully used as a natural alternative to granulated sugar, etc. A consistent quality is ensured all year round through the targeted selection of varieties. After adding water, the concentrate yields 100% apple juice.
Benefits
simply conveniently available
Nutrition and health value
Natural Sweetener
---
Fields of Application
juices sweets bakery bread specialties
---
Packaging
25 kg carton, aseptic packaging BIB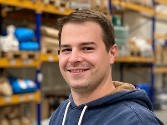 Fragen zum Produkt?
Wir stehen Ihnen gerne zur Verfügung.
Application
BIO-Apfelsaftkonzentrat im Großgebinde
Organic apple juice concentrate what is it and what are its advantages?
A vacuum process is used to produce thickened organic apple juice. In this process, the water is gently removed from the freshly pressed apple juice and the ingredients, including the natural sugar, are concentrated. This of course also increases the nutritional values. For example, the sugar content is about 40g per 100g of organic apple juice concentrate. After the recommended dilution of 1:6, the sugar content is then back at the normal level and definitely not to be considered unhealthy when consumed normally.
How is organic apple juice concentrate used?
Prepare apple juice (mixing ratio 1:6):
1 litre of concentrate and 6 litres of water make 7 litres of apple juice.
The advantages of a concentrate compared to a direct juice are obvious. On the one hand, the volume and therefore the transport is much cheaper. On the other hand, direct juice is heated to make it durable and storable, whereby valuable nutrients can be lost. Sometimes you can buy apple juice powder in the shops, often from China, but it is likely to be inferior in terms of healthy ingredients. Our clear organically produced apple juice from concentrate currently comes from Turkey. Concentrate is a good alternative to apple juice for cooking. Concentrates are products that are best filled aseptically in bag-in-box packaging. This makes such concentrates easy to use in large kitchens and for processors in general.
A brief note on the bag-in-box packaging in which our concentrates are available. If you do not need to process the whole quantity at once or if you need smaller quantities again and again. We recommend that our customers transfer the concentrates into smaller containers and freeze them.