Organic apple powder fine 0-2 mm
70.062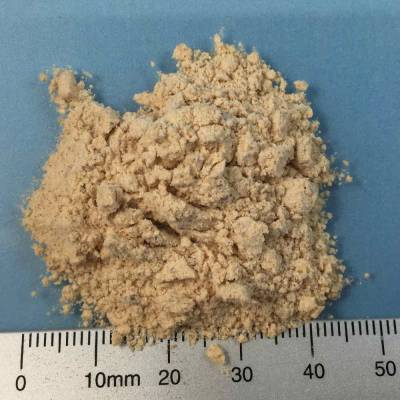 Organic apple powder fine 0-2 mm
70.062
Fruity apples of selected varieties (main varieties: Jonathan, Gloster and Golden) from controlled organic cultivation are cut into pieces and gently dried in a warm air stream. Then ground to the desired grain size to a slightly hygroscopic powder. Organic apple powder has a fruitier and fresher taste than organic apple fiber. Our powder consists of 100% ripe apples. A special manufacturing process makes it possible to produce this sweet fruity powder without additives and anti-caking agents. As a natural sweetener it was already used in the Middle Ages, today it is also suitable, for example, as a natural sugar substitute. Organic apple powder is the best way to use apple in your recipe. This premium quality always brings fresh apple flavor to your organic recipe. It can be used all year round simply and easily like fresh apple.
Benefits
fruity and intense apple flavor, 100% pure apple
improves freshness of pastries
historic sweetening
---
Fields of Application
---
Packaging
10 kg carton with PE inner bag, 500 kg/pallet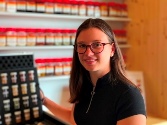 Fragen zum Produkt?
Wir stehen Ihnen gerne zur Verfügung.
Application
Processing and Application
How to use organic apple powder fine 0-2mm?
Our apple powder is healthy and versatile. You can use it as a baking ingredient (cookies, cakes, bread, cereal bars), for cooking (pancakes, stewed fruit, sauces) and also in yogurt, shakes and smoothies. In combination with BIO apple cubes, for example, they can prepare a deliciously fine sweet apple yogurt, with only two ingredients to declare: Yogurt and apple!
Tip for baked goods:
For example, 50 g of apple powder per 1 kg of flour. Whereby you can also work with a much higher dosage.
Apple powder improves the freshness of baked goods and gives them a pleasant fruity and fresh aroma.
Tip for making applesauce:
To do this, mix 1 part apple powder with about 3-5 parts water. The amount can be varied as desired depending on the desired sweetness, consistency and application.
Interesting facts about organic apple powder fine 0-2mm:
Medicinal products, such as "Aplona", take advantage of the positive properties of apple powder on the intestine. The effect of the contained apple pectin is responsible for the positive experience with apple powder. Our 100% premium fruit powder is not freeze-dried.
What to do with lumps in the organic apple powder fine 0-2mm?
The absolutely airtight packaging prevents in the best possible way that the slightly hygroscopic powder clumps. The formation of lumps cannot be completely prevented, but they can be pulverized by mechanical action. The powder can nevertheless pack together in the course of storage and form solid lumps. These, however, disintegrate again when liquid is added or under mechanical action. Lumps can be broken up even more easily by cooling or freezing. This product property has no negative impact on the excellent taste of fresh apples.