Organic apple cubes crunchy 6x6x10 mm
70.001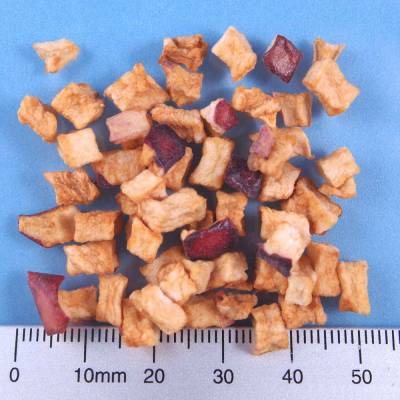 Organic apple cubes crunchy 6x6x10 mm
70.001
Selected apple varieties (main varieties: Jonathan, Gloster, Golden etc.)
from controlled organic cultivation are freed from core, stalk etc.. Peels are deliberately left on the product and give the cubes a special appearance. The diced apple pieces are gently dried until crispy.
Due to a special manufacturing process, no release agents or other additives are required. 100% apple in premium food quality. No worries about shelf life, microbiology, etc. Premium quality all year round. The best way to use apple in your recipe.
Benefits
extra crunchy
fruity taste
---
Fields of Application
---
Packaging
14 kg carton with PE inner bag, 312kg/pallet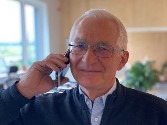 Fragen zum Produkt?
Wir stehen Ihnen gerne zur Verfügung.
Application
Production and Application
How is BIO apple cubes crispy used?
Applications include spreads, muesli mixes, baked goods (e.g. apple pie), fruit teas, etc. They are also suitable simply for nibbling or especially as an addition to yogurt, etc. These BIO apple cubes crispy are rich in ingredients, vitamins and can still be caramelized when used as a dessert topping.
Things to know about BIO apple cubes crispy:
Unlike soft apple cubes that need to be dusted with release agents(rice flour), these crispy ones are free of additives and have a very good shelf life. No additives such as citric acid are used.