Organic chocolate drops (couverture)
90.016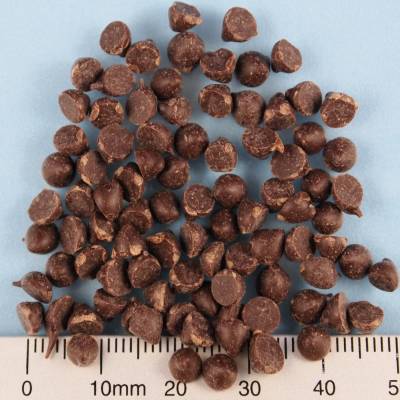 Organic chocolate drops (couverture)
90.016
Chocolate coating mass "couverture" in drop form, thus particularly easy to process further.
Their cocoa content of about 50% provides an optimal taste of fine chocolate for your recipes. The uses are very diverse, for example, they can be processed in chocolate muffins, cookies, cakes, cookies, cakes and pastries. They are also ideal for decorating and garnishing. Organic sugar is used in the production of these chocolate drops. Our organic chocolate drops are bittersweet, vegan and gluten-free.
Benefits
Taste, nutritional value
Decoration / optics
easy, fast and convenient to process
gluten free
---
Fields of Application
Coating mass bakery products confectionery ice cream muesli mixes specialties
---
Packaging
25 kg carton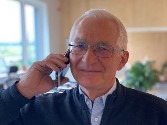 Fragen zum Produkt?
Wir stehen Ihnen gerne zur Verfügung.
Application
Organic chocolate drops, bittersweet/plain for processors
What is bake-stable chocolate?
Due to the lower cocoa butter content, compared to usual chocolate, they do not melt during the baking process. At normal baking temperatures, the drops retain their shape. However, this chocolate is already widely used as a dipping mass.
How many chocolate drops make a kilogram?
These organic chocolate drops have a diameter of about 3mm. For 1 kilogram of drops there are about 20,000 drops.
What can be done with chocolate drops?
Delicately bitter chocolate drops are just as indispensable in classic cookies as they are in a wide variety of muffin creations. This baking-stable chocolate has a lower cocoa butter content than commercially available chocolate. This is the reason for the baking strength. In addition to cocoa butter and cocoa mass, cane sugar is used for the chocolate drops, of course everything in the best organic quality.
Due to the bittersweet note, chocolate connoisseurs who do not like it so sweet also get their money's worth.