Organic guar gum powder
80.099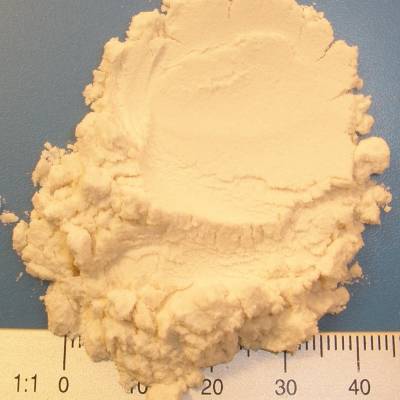 Organic guar gum powder
80.099
Guar gum is made of the endosperm of the semen guar bean (Cyamopsis tetragonolobus). The outer layers and the germling are removed and the remaining parts milled.
The long-chain compounds of the gluten free guar gum are able to absorb very much water and build a high viscous, doughy mass. In combination with poly saccharides e.g. agar-agar, guar gum causes a higher strength and elasticity. Guar is often used in combination with other hydrcolloids. Organic guar gum is also known under the European registration number E412 and serves as a natural thickening and gelling agent. Compared to other thickening agents, it has the advantage of already binding without heating.
Benefits
thickener, texture
higher viscosity
delay and prevention of crystallisation
---
Fields of Application
soups sauces pastries spreads ice cream tofu products for vegan fat free and fat reduced recipes.
---
Packaging
25 kg paper bags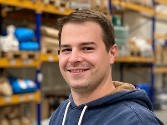 Fragen zum Produkt?
Wir stehen Ihnen gerne zur Verfügung.
Application
E412: Organic guar gum - thickener and gelling agent
What does organic guar gum do?
The seeds of the tree Cyamopsis tetragonolobus contain around 70% galactomannan in the endosperm (nutrient tissue for the seedling). This is a long-chain carbohydrate that is ideal as a gelling agent due to its high water-binding capacity. As a purely vegetable thickening agent, it is particularly appreciated in the vegan sector, and is also gluten-free. Furthermore, organic guar gum enhances the effect of other vegetable thickeners and is therefore often used in combination with locust bean gum. It is declared on foodstuffs with the number E412. It can cause allergy-like symptoms (abdominal pain and cramps) in people who are allergic to soy.
What is guar gum?
The bean-like fruit is native to India and Pakistan. The hulled seeds are processed into a fine flour.
How is organic guar gum used?
The addition of organic guar gum does not change the taste or appearance of the other ingredients. It can also be used as a stabilizer in recipes with fat, where it has the effect that the fat source does not settle. Baked goods stay fresh longer when organic guar gum is used.
Regarding the nutritional values of organic guar gum, it can be roughly said that it contains few calories but a lot of dietary fiber. In small quantities, organic guar gum is considered rather healthy and harmless.