Organic horse radish powder
70.092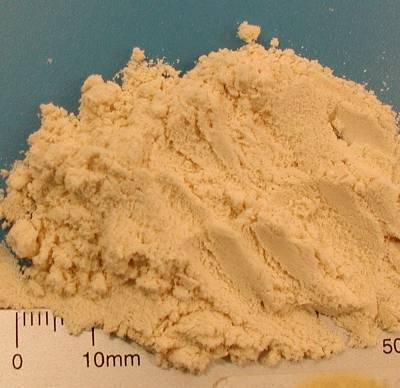 Organic horse radish powder
70.092
Horseradish roots from controlled organic cultivation are washed, peeled and cut into pieces. Subsequently, vitamin-preserving is dried in hot air and ground into fine powder. In the right dosage, horseradish enhances the taste sensation and is therefore particularly suitable as a side ingredient for your recipes! Horseradish is the hottest radish root, wasabi also belongs to this plant family. Horseradish is used, for example, for cream cheese, sauces, spreads, and so on. In combination with organic spinach powder also as a domestic alternative to imported wasabi.
Our organic horseradish powder is 100% pure organic horseradish and without additives. Our organic horseradish powder is packed in aluminum bags, so the properties and sharpness are optimally preserved.
Benefits
easy and convenient usage
natural, without any carrier substances
---
Fields of Application
---
Packaging
25 kg carton box with PE inner bag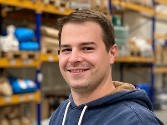 Fragen zum Produkt?
Wir stehen Ihnen gerne zur Verfügung.
Application
Applications and Production
What makes organic horseradish powder?
Why is horseradish spicy?
As a protection against predators (voles, moles, etc.). Horseradish contains a variety of vitamins, especially high is its vitamin C content. Furthermore, horseradish contains mustard oils. These are responsible for the tears flow when horseradish tear / rub. Mustard oils have bacterial inhibiting, digestive and appetite stimulating effect.
How is organic horseradish grown?
Organic horseradish is a real specialty because horseradish cultivation has some challenging aspects. The cultivation of horseradish is done in the spring from lateral roots, so-called "Fechsern", of last year's horseradish roots. These are first placed horizontally in the soil and "lifted" again after about 2 months. In the process, the horseradish root is freed from small side shoots so that a large main root is formed. Harvesting is done in November or the following March. Horseradish is best grown only every 4-5 years or less in the same field. Optimal would be fields on which horseradish has never been grown. In Austria, Styria produces 99% of the total harvest of about 4500t. The per capita consumption is about 300g per year.
Interesting facts about organic horseradish powder and does horseradish equals wasabi?!
It is almost unknown that you get to the beloved sushi almost always no real wasabi served but usually a green horseradish paste colored with green food coloring (eg: organic spinach powder). Real wasabi is extremely expensive and usually only available in Japan. Due to its high vitamin C content, horseradish has been used in the Middle Ages against scurvy.