Organic potato fibers
19.051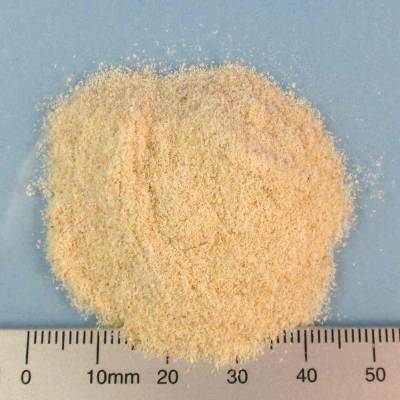 Organic potato fibers
19.051
Organic potatoes are washed and pressed through a sieve. Then the starch is separated and the resulting potato fibers are dried. Organic potato fibers have a neutral taste, high fiber content and a very high water-binding capacity.
This can prolong the freshness of products (e.g. baked goods), increase the fiber content and improve the texture. Applications range from baked goods, meat products to spreads and sauces/ketchup.
Benefits
- very good water binding -> longer fresh!
- high fiber content -> especially for low-carb nutrition
- improves texture and viscosity
- avoidance of phase separation
---
Fields of Application
Baked goods pasta sauces/spreads cheese meat products soups smoothies low-carb nutrition
---
Packaging
16 kg paper bag with PE inner bag. 288 kg/pallet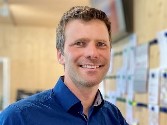 Fragen zum Produkt?
Wir stehen Ihnen gerne zur Verfügung.
Application
Organic potato fibers
Organic potato fiber is mainly used for better water retention and fiber enrichment. Organic potato fiber is a natural food ingredient that is suitable for vegan, gluten-free and clean label recipes. As already briefly touched upon, this is the insoluble fiber component from potatoes. This high fiber content is used specifically to increase the fiber content in products without adding much carbohydrate. This benefits especially those recipes that are intended for low carb diets. Dietary fiber is naturally present in very high amounts in vegetables, fruits, nuts, etc. If products are advertised as a "source of dietary fiber" or with "high dietary fiber content", they must contain a minimum amount of dietary fiber per 100 g of product. This can be found in the EU REGULATION 1924/2006. Furthermore, sauces can be "stabilized" with it, because the fibers avoid phase separation and stabilize sauces.
Typical fields of application are: Baked goods of all kinds (e.g.: cookies, pizza, cakes, bread, breakfast cereals, etc.), sausage and meat products, mashed potatoes, sauces (e.g.: ketchup), soups, smoothies, pet food.
If potatoes are not suitable as a source of fiber, we also offer organic apple fiber 19.101 and organic sugar beet fiber 19.100.
How are organic potato fibers used?
Potato fibers are easiest to use if they are first mixed with dry ingredients (flour, etc.) and then the liquid is added. However, as can also be seen in the video, they can also be made into a lump-free solution by stirring constantly and gradually adding water.
What do organic potato fibers do?
What are the advantages of organic potato fibers?
Potato fibers are mainly used for fiber enrichment. The insoluble dietary fibers bind water extremely well and provide their texturizing properties optimally in many products. These fibers are a natural food ingredient and therefore suitable for clean label products. Furthermore, they are vegan, low carb, gluten-free and of course organic quality and therefore GMO-free.
How are organic potato fibers obtained?
As mentioned at the beginning, the fibers are a so-called co-product, which is produced during the production of starch.
Where are organic potato fibers found?
Potato fibers have a very wide range of applications. In baking, they give products a longer freshness, because the good water binding properties of the fibers keep the moisture longer. But it has also been successfully used in liquid products such as sauces, soups, smoothies and instant drinks. It can also be used in pet food thanks to its versatile properties.