Organic sunflower seeds
70.010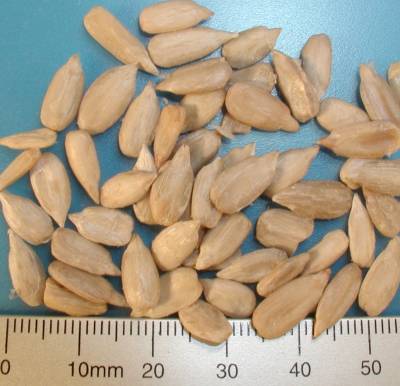 Organic sunflower seeds
70.010
Delicious peeled sunflower seeds from controlled organic cultivation. Our organic sunflower seeds are shelled and are characterized by their characteristic slightly nutty flavor. Sunflower seeds are ideal for processing in bread, pastries, oil, raw vegetables, muesli, salad and grain mixes. They are rich in vitamins and very versatile.
Benefits
---
Fields of Application
Muesli mixes bakery products snacks spreads specialties
---
Packaging
25 kg paper bag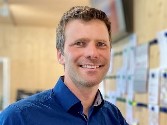 Fragen zum Produkt?
Wir stehen Ihnen gerne zur Verfügung.
Application
Organic sunflower seeds for bread and pastries
Sunflower seeds play an important role in the diet worldwide. The recipes range from baking, snacks & nibbles and muesli but they are also very popular as bird food. With a protein content of around 22% and a fiber content of around 6%, they are very healthy. The abundant vitamin B is especially valuable for the nutrition of pregnant and nursing women. Equally healthy is the high content of magnesium and minerals for the nerves and muscles. The vitamin content and fatty acids enrich the diet, making the seeds one of the best ingredients for your recipes. The fatty acids they contain make the oil obtained from them a high quality alternative to other oils.
Our sunflower seeds come from controlled organic cultivation in Europe. Especially with organic sunflower seeds, many come from Asia. European production ensures high quality and ensures that only the best kernels are sold.
Sunflowers were brought from America to Europe by the first sailors. Today, Russia, Ukraine and Argentina are among the largest producers. The sunflower is called Helianthus annuus in Latin. There are different cultivars that grow from 30 cm to 5 meters high. Most of the cultivars are on average 2 meters high. The great characteristic of the sunflower is the constant orientation of the flower towards the sun at the beginning of flowering. As the flowering period/maturity progresses, the plant loses this ability.
One sunflower can produce up to 1500 sunflower seeds. These are rich in vegetable oils, protein, minerals and vitamins. Depending on the quality, they are pressed for cooking oil, used as a baking ingredient or used as animal feed. Very often they are used in unhulled form as bird food.
100 grams of dried sunflower seeds contain about 20 g of carbohydrates, 50 g of fat, 6 g of fiber and 22 g of protein (These are approximate values).
What do you do with organic sunflower seeds?
Sunflower seeds are available shelled or sometimes shelled. If they are already shelled, you can use them directly, for example as a baking ingredient, in bread or as a snack. They can also be lightly roasted.