Organic potato flakes
20.708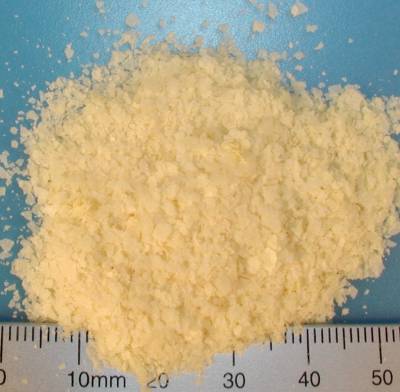 Organic potato flakes
20.708
Yellow potato-varieties from organic certified agriculture are used. The potatoes are pealed, cooked, organic certified rosemary extract added (potato part > 99,9 %), creamy mashed and drumdried to yellow flakes. Because of the special cooking and carefully drying process the valuable contents are preserved.
Because of a special process control no emulsifying agents are applied in the production.
Benefits
extra creamy
using potatoes for cooking in the simplest way
---
Fields of Application
potato dough baked products ready-to-serve meals baby food soups puree
---
Packaging
A) paper-bags of 20 kg with PE-lining (1 pallet = 30 bags = 600 kg) B) aluminium-bags of 2 kg (oxygen content < 1 %) (1 pallet = 45 carton with 4 x 2 kg bags each = 360 kg)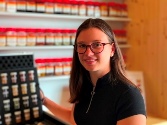 Fragen zum Produkt?
Wir stehen Ihnen gerne zur Verfügung.
Application
Processing and Production
Our organic potato flakes have a potato content of 99.9% and are only flavoured with organic rosemary extract. There are no separating agents or emulsifiers! The potatoes currently come >99% from Austria. Our potato flakes are easily digestible and contain many valuable ingredients and minerals.
What are organic potato flakes extra creamy used for?
Preparation as a potato substance (for mixtures)
150 g powder dissolved in 850 g water yields 1000 g mashed potato, which can be used as freshly mashed in various recipes, e.g. potato dough, special bread, pastries, ready meals.
Organic potato flakes are ideal for use in bread baking for longer fresh bread. Simply add 150g of organic potato flakes to 1 kg of flour in your bread recipes. You will see that your bread tastes like freshly baked for longer. You can also add more freshness to rolls, baking mixtures and other baked goods with potato flakes. Organic potato flakes have no effect on your other baking ingredients.
Preparation for making puree
Bring 1 litre of water to the boil and add 2 level teaspoons of salt. Remove the pot from the heat, add ½ litre of cold milk. Stir in 240 g of powder slowly and evenly until the flakes are completely mixed with the liquid. After one minute, whisk the puree briefly. The organic mashed potatoes taste as if you were making them yourself.
What are potato flakes?
Potato flakes are a natural product. Local quality potatoes are used for the production. These flakes basically consist of potatoes that have already been cooked and dried. This ensures a long shelf life and easy processing.
How are potato flakes made?
As already described, organic potatoes are peeled and cooked by steam. After mashing, the mashed potatoes are dried with a roller dryer. This produces the thin flakes which can be mixed into mashed potato again in no time at all. No preservatives or additives are added during the production process.
Potato flakes as food for my pet?
Organic potato flakes are also suitable for dogs and cats as a valuable supplement to the rest of their pet food. This easily digestible and grain-free addition to the usual food is suitable for nutritionally sensitive dogs and cats. This is a grain-free and vegetable alternative to meat-based pet food.