Organic vinegar balsamic
90.028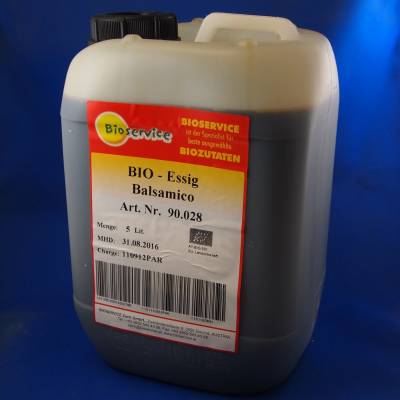 Organic vinegar balsamic
90.028
Grape must from organic farming is thickened at 48 - 88 °C under vacuum and fermented with the addition of red wine vinegar. The vinegar is then filtered through paper filters and stored in fine wood barrels for up to 6 years.
The naturally cloudy organic balsamic vinegar can form sediment after some time, but this does not affect the quality.
Benefits
Taste - full fruity and sweet-sour
Aroma - flavour
---
Fields of Application
Salads soups sauces meat and fish dishes spicy dishes specialities cold Mediterranean cuisine marinades for meat
---
Packaging
5 L canister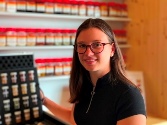 Fragen zum Produkt?
Wir stehen Ihnen gerne zur Verfügung.
Application