Organic coconut flakes raw
70.061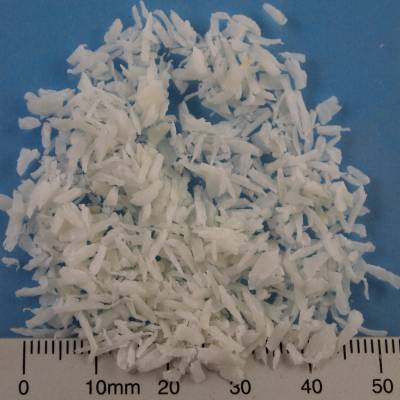 Organic coconut flakes raw
70.061
Coconut flakes from the pulp of coco palm, with easily digestible fibres and valuable proteins. As they are free form gluten it's a good alternative for allergy sufferers and diabetics.
Organic coconut flakes have a high content of coconut oil and are therefore intense in taste and smell. For your recipes they provide a hearty tropical flavor, whether as an ingredient for baking, on fruit salads, chocolate creations, muesli or colored with organic fruit powder for decoration. Our organic coconut chips are not bleached, not refined and contain no additives.
Benefits
---
Fields of Application
fine pastry desserts ice cream bakery products
---
Packaging
25 kg paper bag with PE inner bag, 500 kg/pallet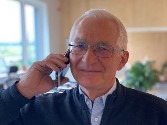 Fragen zum Produkt?
Wir stehen Ihnen gerne zur Verfügung.
Organic coconut rasp for processors
How to use organic coconut flakes?
Our organic coconut flakes can be used not only for baking, cookies or cakes. Organic coconut flakes can also be easily colored. For example with organic raspberry fruit powder FD 70.109, organic blueberry fruit powder FD 70.121 or organic strawberry powder FD 70.073. This gives a real eye-catcher for your recipes. You only need a few grams of the fruit powders to conjure up a delicious looking color on your coconut shavings. This natural product is vegan, gluten-free and lactose-free. If you take a closer look at the nutritional values, you will see that they are also ideally suited for a low-carbohydrate diet (low carb, carbohydrate content: 6.5g/100g). Other coconut products in our range would be organic coconut flour 70.099 and organic coconut oil cold pressed, virgin 90.052.
Things to know about organic shredded coconut:
The coconut (Cocos nucifera) has been cultivated for over 3000 years. The flesh of the fruit is called copra and is contained in a 2-3 cm thick layer inside the 20-30 cm large nut. The hollow kernel is filled with coconut water. In the tropical climate between the 26th parallel (northern and southern latitude), the coconut palm thrives best. This needs at least an annual average temperature of 27 degrees (for comparison in 2020 the annual average temperature in Austria was 8.2 °C). A ripe coconut can weigh up to 2 kg. Coconut flakes have a fat content of between 55 % and 65 %. Therefore, oil can also be pressed from them. The following products, among others, are made from the flesh of the coconut: Coconut oil, coconut fat, margarine, coconut paste and dried coconut flakes.
The fruit of the coconut palm is not a nut in the botanical sense, it belongs to the edible stone fruits (e.g.: almonds, pistachios). The coconut can float in seawater for 100 days and still thrive after that. It is not very demanding on the quality of the soil. Only the temperature and humidity must be suitable.