Organic whole milk powder S 26 %
30.001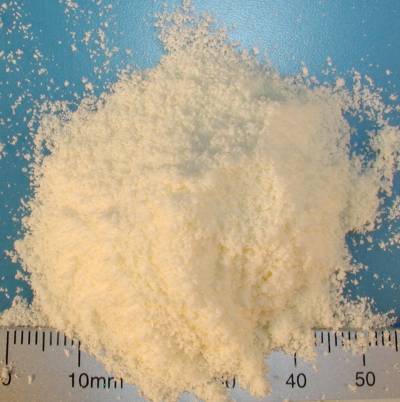 Organic whole milk powder S 26 %
30.001
Fresh pasteurised organic whole milk gets thickened with the aid of vacuum, and eventually gets gently spray-dried. The organic whole milk powder comes 100 % from organic farms and is produced in Austria. Before the production of the milk powder, the fat content is adjusted that is, either the milk is skimmed or diluted with skim milk to achieve the desired fat content. This is necessary because the natural fat content of milk varies throughout the year.
As with other milk powders (organic skimmed milk powder 30.002, organic whey powder 30.003), the organic whole milk is gently dried in a spray tower so that the ingredients are retained in the best possible way. The organic milk is thickened under vacuum and sprayed via a fine nozzle system in a spray tower. The remaining moisture is evaporated with hot air via a subsequent fluidized bed.
Organic whole milk powder can be used all year round, uncomplicated, microbiologically worry-free, exactly like fresh milk. In contrast to fresh milk, it can be stored for a very long time without any loss of quality. It is used very successfully from large kitchens to industrial processors.
Benefits
nutritional value
excellent solubility and taste
clean, hygienic usage without any problems
---
Fields of Application
bakery products sweet products pastries sauces pudding cereal bars soups various recipes containing milk
---
Packaging
multi layer paper bag with PE inner bag, net weight 25 kg, 750 kg/pallet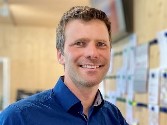 Fragen zum Produkt?
Wir stehen Ihnen gerne zur Verfügung.
Application
Organic whole milk powder S 26 % in bulk
The designation whole milk refers to the fat content of the fresh milk, which must be at least 3.5 % before processing. The whole milk powder contains max. 40 % lactose (= milk sugar), min. 34 % protein and 26 % total fat. Our whole milk powder consists of 100 % organic whole milk, no flavorings, preservatives or similar are used. The first process for the production of milk powder was patented in the USA in 1872.
It is excellent for storage in a dry cool place away from light because it has a very long shelf life compared to fresh milk. Organic whole milk powder can also be used for calf rearing. Compared to milk replacer, organic whole milk powder has the advantage of containing more fat and healthy ingredients. Our organic whole milk powder is by nature not vegan and not lactose free.
As mentioned at the beginning, we also have other milk powders in our selection: organic skimmed milk powder 30.002 and organic whey powder 30.003.
How to use organic whole milk powder S 26 %?
Organic whole milk powder (dry whole milk) is easily soluble in water and very convenient to use. 1 kg of organic whole milk powder mixed with 6.5 kg of water makes 7.5 kg of organic drinking milk. That means with a 25 kg bag of milk powder you can produce about 187 kg of organic whole milk.