Organic strawberry powder FD
70.073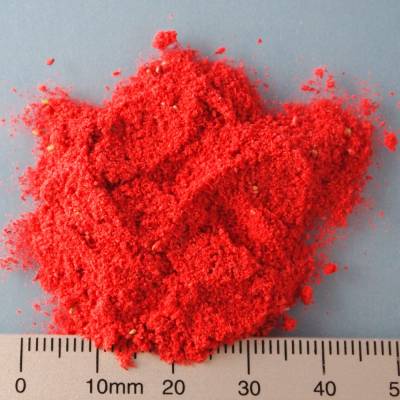 Organic strawberry powder FD
70.073
Strawberries from organic certified agriculture are carefully sorted, stemmed, and washed. During the gentle freeze drying process all natural, fruity properties like colour, smell and taste are preserved.
After this the berries are milled to this 100% pure fruit powder without use of any carrier substances. Due to the vitamin-preserving freeze-drying process, the taste and contents are optimally preserved. The organic strawberry powder consists of 100% organic strawberries and does not contain any diluting carriers. Approx. 10kg of fresh organic strawberries yield 1kg of Organic Strawberry Fruit Powder FD, which makes it very economical. Since organic strawberries are naturally fruity and sweet, the powder does not contain any added sugar. Furthermore, no flavourings or aromas are used in the production of this powder. The strawberries used are 100% from controlled organic cultivation.
Benefits
colour, taste, aroma, very fruity
100% fruit, without any carrier substances
---
Fields of Application
pastries desserts fruit honey fruity cereal bars chocolate sweets
---
Packaging
10 kg PE bag in carton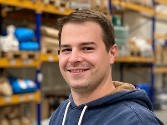 Fragen zum Produkt?
Wir stehen Ihnen gerne zur Verfügung.
Application
Facts
The strawberry has been appreciated by humans since the Stone Age and was cultivated on large areas in Europe in the Middle Ages. However, the native wild strawberry is quite small. In the 17th century, French settlers discovered a strawberry with somewhat larger fruits in the area around the St. Lawrence River (today's border area between the USA and Canada). This was crossed with another type of strawberry from Chile, resulting in the large-fruited garden strawberry that is popular today. Commercial cultivation began around 1840 in Germany.
The ripe fruits contain more vitamin C than oranges and lemons. They are also rich in folic acid, calcium, magnesium and iron. The low calorie content should also be mentioned.
The world's largest producers of strawberries are China, the USA and Mexico. In Austria, a total of 13,580t of strawberries were produced in 2019.
Why is the strawberry a nut?
The strawberry is not a berry or even a vegetable, but a so-called aggregate nut. This comes from the small seeds on the surface of the berries.
What can I do with freeze-dried strawberry fruit powder?
Organic strawberry powder is particularly suitable for making fruit honey, fruit milk, chocolate, confectionery and baked goods (tiramisu, cake, roulades), creams, shakes (including cocktails such as the strawberry daiquiri) and desserts. Our freeze-dried premium quality is also suitable for flavouring muesli, tea and yoghurt.
What is strawberry powder?
Around 500 pieces of freeze-dried organic strawberries are needed to produce 1kg of strawberry powder.