Organic yoghurt powder low-fat
30.007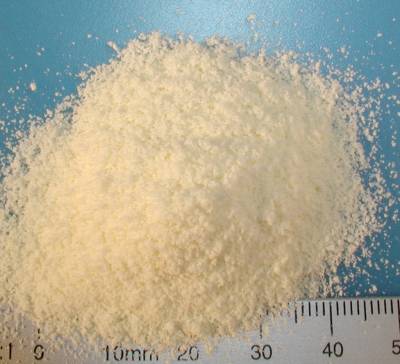 Organic yoghurt powder low-fat
30.007
After fermentation the organic yoghurt powder is spray-dried. Its fine sensory properties can be used for the preparation of ice cream, pastries, creams and desserts, among many others. Our organic yogurt powder is perfect for adding fine yogurt flavor to your recipes without adding extra liquid. It is very popular with other ingredients in frozen yogurt, ice cream, soft ice cream, chocolates and in dessert creams.
Benefits
excellent solubility and taste
clean, hygienic usage without any problems
---
Fields of Application
chocolate and confectionary fillings ice cream bakery products pastries creams muesli cereal bars desserts sauces dressings
---
Packaging
multi layer paper bag with PE inner bag, net weight 25 kg, 750 kg/pallet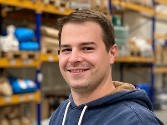 Fragen zum Produkt?
Wir stehen Ihnen gerne zur Verfügung.
Application
Organic yogurt powder lean for company processors
Since the organic yogurt powder is made from fresh organic skim milk, it is not vegan and lactose-free by nature. Other milk powders in our range are organic skimmed milk powder 30.002 and organic whole milk powder 30.001.
How is organic yogurt powder lean used?
In the production process, 100g of yogurt powder mixed with 1000g of water yields 1100g of yogurt. Depending on the desired consistency can be varied, of course!
How is yogurt powder obtained?
Yogurt can be distinguished by its fat content. This can range from a maximum of 0.5% (= skimmed milk yogurt) to at least 10% fat (= cream yogurt or Greek yogurt). Yogurt is produced with the help of thermophilic bacteria, usually Streptococcus thermophilus, Lactobacillus bulgaricus, Lactobacillus acidophilus or bifidus. At the beginning, the raw milk is pasteurized, homogenized and adjusted to the desired fat content. Then the acidifying bacteria are added and the milk is kept warm at 42-45°C for 2-3 hours. During this time, the bacteria work and partially break down the lactose contained in the milk, thus improving the digestibility of yogurt. Subsequently, the acidification is stopped by cooling.
Where is organic yogurt powder lean contained?
You can use our organic yogurt powder to adjust the consistency of yogurt from the yogurt maker. The powder contains no additives and is also available for delivery to Switzerland.