Organic syrup powder dextrose DE97
20.437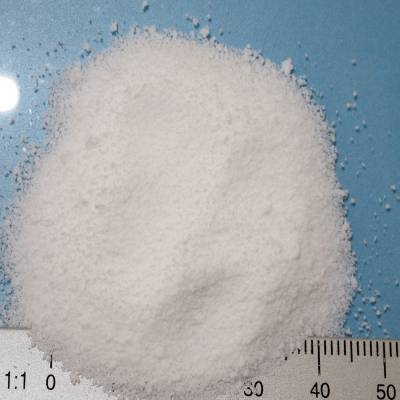 Organic syrup powder dextrose DE97
20.437
Organic syrup powder glucose is produced from organic starch. The powder is often called "dried glucose" (glucose = dextrose = grape sugar).
The source material is liquefied, saccharified and gently spray-dried. This extra sweet powder mainly consists of glucose and is highly soluble. This spray-dried powder is characterised by a very high sweetening power and very low water content (<1.5% by weight). The sister product to this is the organic dextrose crystal (monohydrate).
Benefits
provides almost the same characteristics as crystallised glucose
brings a creamy, smooth taste into your recipe
improves the sense of taste
---
Fields of Application
beverage powder ice cream fruit powder baby food sausages milk drinks fruit and soy drinks dessert sauces cereal bars fruit preparations baking mixtures icings
---
Packaging
25 kg paper bag with PE inner bag, 750 kg/pallet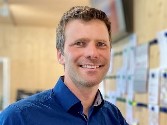 Fragen zum Produkt?
Wir stehen Ihnen gerne zur Verfügung.
Application
Production and Applications
What does organic syrup powder dextrose DE97 do?
It is used in foods as a sweetener, humectant, to increase volume and to create a softer mouthfeel.
How is organic syrup powder dextrose DE97 produced?
The organic syrup powder is a spray-dried starch saccharification product. The starch contained in almost all plants consists of many interconnected sugar building blocks. These compounds can be separated with the help of enzymes or acids to obtain individual sugar building blocks (= sugar molecules). In this process, the starch molecules are separated very precisely, which makes it possible to control the starch saccharification process very well. In Austria, potatoes, wheat or maize are usually used as the starting product. The products produced can be in powder form or as syrup. Organic syrup creamy, DE40, organic dextrose crystal and organic invert sugar syrup are examples of such starch saccharification products. Sugar substitutes such as sorbitol (keyword: diabetes) are also produced from glucose produced in this process.
Interesting facts about organic syrup powder dextrose DE97:
DE value-what does this say:
The degree of saccharification is indicated as DE value (dextrose equivalent). This indicates the proportion of reducing sugars in 100g dry matter - expressed in glucose units (source: Agrana). Starch has a DE value of 0, maltodextrin between 3- 20 and dextrose (glucose) has a DE value of 100.
A special tip:
Dextrose=Glucose plays a role in meat products as a sugar substance. It is converted to lactic acid during curing. The resulting lactic acid supports the reddening of the meat products and also helps to improve the firmness of the cut.
How is Organic Syrup Powder Dextrose DE97 used?
Simply dissolve the powder in the desired amount of water.